5 Best Things To Do In Fakfak Regency, West Papua
Papua, especially West Papua, is famous for its tourist and diving spot, Raja Ampat. However, Papua is offering more than just Raja Ampat. One of the hidden gems for tourist spots is located in Fakfak Regency. Famously named as The City of Nutmeg, Fakfak offers so many attractive tourist activities.
Fakfak is a regency in West Papua, bordering the Seram Sea, Arafura Sea, Berau Bay, and Kaimana Regency. We can easily reach Fakfak from Ambon. The City of Nutmeg is the highest and coldest city in West Papua and offers beautiful sea scenery and amazing historical sites worth visiting.
Here are interesting things to do while visiting Fakfak:
Tracing history in Kokas District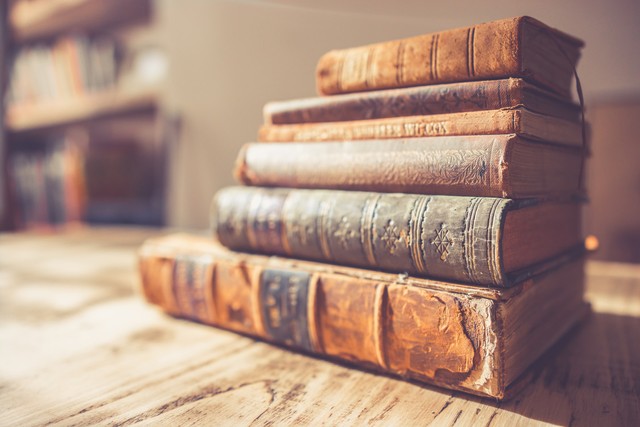 Things to do in Fakfak Regency are tracing the history in Kokas District and take pictures in black and white. For those who always thirst for historical knowledge, Kokas District offers so many interesting places to visit. You can reach Kokas District by traveling for about 3 hours by road, 50km from the city of Fakfak.
The journey begins here, and you can visit historical sites of World War II, such as defensive hills and bunkers used by Japanese soldiers and remains of war cannons. Don't forget to take pictures of old towns with their distinctive architecture along the port.Not only that, in Kokas Bay, you can visit prehistoric sites in the Ancient Site of Tapurarang. On this site, you can see prehistoric paintings, handprints, and animal paintings painted in red pigments extracted from plants, eerily similar to human blood during the prehistoric time. Not only handprints, but there are also paintings, such as footprints, eyes, lizards, leaves and vegetations, boomerangs, fishes, and dolphins.These paintings are considered the symbol of the Tapurarang people, believed to fend off evil spirits and dark powers.
Visiting Masjid Tua Patimburak
One of the popular destinations for religious tours in Fakfak is Masjid Tua Patimburak. Built in 1870, this mosque is built with unique architecture because it resembles a church mixed with a mosque. This mosque has become a symbol of religious tolerance since then.
Surfing in Patawana Beach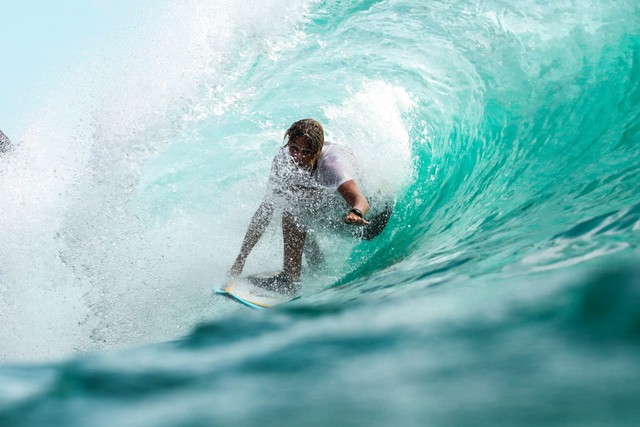 Patawana Beach is located in Kotam village, approximately 30km from Fakfak. White sandy beach with sapphire blue water and a well-kept marine ecosystem can be found when visiting Patawana beach. If you want to try bodysurfing, the best time to visit is in August – December.
Natural beauties in Fakfak, West Papua
Going to Fakfak but not visiting its natural wonders is such a missed opportunity. One of the most popular natural attractions in Fakfak is the Kiti Kiti waterfall. This waterfall flows downstream directly into the open sea. Around this waterfall, you can enjoy beautiful mountains, tropical rainforests, and also the clear blue sea.
Try the local cuisine in Fakfak, West Papua
Another thing to do in Fakfak is trying their local foods. What else would you expect from a city named after a type of spice, if not their local cuisine made from it? You can easily find a popular traditional snack made from processed nutmeg fruit called Manisan Buah Pala or nutmeg fruit sweets. You can also find traditional syrup from nutmeg, called Sirup Henggi, in the local tongue.Not only nutmeg, but you can also try martabak sagu, a type of fried pancake made from sago flour mixed with coconut or palm sugar as fillings. This snack is best to pair with afternoon tea while enjoying the beautiful scenery in Fakfak.
Trekking in Bomberay Savannah
Another activity in Fakfak is trekking in Bomberay Savannah, located in Bomberay District. It can be accessed within a 3-4 hour drive from Fakfak capital city. Here you can find a savannah that will allow you to explore its beauty with its exotic birds and camp. There are only a few tourists in the area so that you can enjoy the lush nature.After knowing about what the best things to do in Fakfak, are you ready to go there?(Kumparan.com)